* Click HERE to search for your ideal home. * Click HERE if you want to sell your home.
* Click HERE if you want to turn your property into a Cash-Cow.
* Click HERE for Film location rentals, event rentals, or wedding locations.
What is a "Retreat"? It...

...lies surrounded by the beauty of nature ...sits apart from the maddening crowd
...offers peace and tranquility, and ...affords privacy and spaciousness.
Retreats in Malibu and Greater Malibu offer the ultimate in natural beauty and peacefulness... from refreshing ocean views to the tranquility of the Santa Monica mountains. You won't find a more inspiring place to live.
* Whether you're looking to buy or sell, click HERE to learn more about how I can help make your dreams a reality.
* Use the resources here to help you buy or sell a retreat home more effectively in the Greater Malibu area (including Malibu Valley, Agoura Hills, Calabasas, Hidden Hills, WLV and beyond). From information on the local community, to advice about finding a mortgage or preparing your home to sell, it's all available here.
Or you can get help determining the value of your home by requesting a report that includes the prices of similar homes that recently sold or are currently for sale.
So whether you're buying or selling, feel free to contact me and I will be happy to help you with all your real estate needs.
Click here to see Retreats in the Greater Malibu area sold by "Kathryn A."
If you are looking for that special Retreat to make your very own, or have one to sell, please contact me. My experience with Greater Malibu retreats dates back to 1974 and gives me the ability to help you make the right decision.
Let your dream home find YOU...
...with an automated search service. Click here to set it up or contact me to set it up for you. Then enjoy automatic notification when your dream property comes on the market or is reduced in price.
Buyers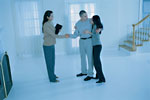 Whether you're looking for your dream retreat or an investment property, I'm committed to providing you with the highest quality buyer service. When making the type of investment that buying a home requires, you deserve to have all the latest market information and the very best advice, both of which I can provide you with. Read more.
Sellers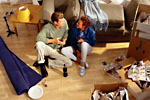 The decision to sell your home is often dependent on many factors. Whatever your reasons are for selling, my proven effective marketing strategies will ensure that you get the highest possible price for your home. I guarantee to provide you with professional, ethical and confidential service and keep you fully informed every step of the way. Read more.